our story
Founded in 2023, Home Brew Coffee Company was created by Steve Eilers (W3BIZ), an amateur radio operator and coffee enthusiast. The term "Home Brew" is a HAM Radio / Amateur Radio term meaning "home made" or "made yourself" and the company's theme is based upon that.
Coffee is a favorite drink for the millions of Amateur Radio Operators in the USA, so we wanted to create something unique for this amazing community. We are the first and *ONLY* company to cater to the HAM Radio community with over a dozen delicious coffee flavors and blends, perfect for the HAM Shack!
Although our website is themed this way, we sell our coffee to EVERYONE - not just HAM Radio folks!
Giving Back to the Amateur Radio Community
We proudly donate 10% of all profits to the ARRL, a non-profit protecting the rights of amateur radio operators and also educating both seasoned and new HAM's!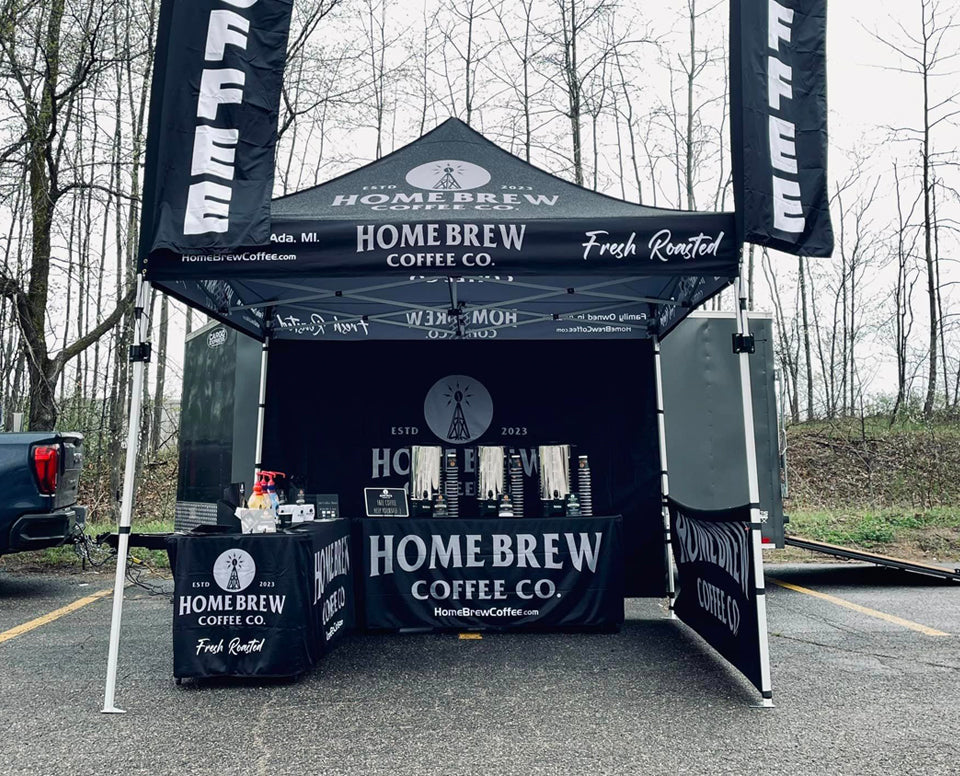 Fresh Coffee is the BEST Coffee
We pride ourselves in having the FRESHEST coffee available - PERIOD! Our coffee is grinded and roasted the DAY it ships to you! For that reason, our shipping times are an extra 1-2 days, but the wait is worth it. No other coffee company in the world does this!
All of our coffee is specialty grade and ethically traded with a focus on relationships and respect for the farm and the farmer. All lots are carefully evaluated based on cup quality, farm process and sustainable practice.
Sip & Save
You can save 10% on your order each month by signing up for a Coffee Subscription!
Get the freshest gourmet coffee delivered to your door each month and save 10%!

2023
Launched in 2023
We proudly opened our doors in 2023, but have been coffee experts for years.

15+
Coffee Blends
We offer over 15 single-origin and coffee blends, all ethically sourced.

Fresh Roasted
Same Day Roasting
All of our beans are roasted the day we ship to you - ensuring the freshest coffee available.

Fair Trade
Ethically Sourced
All of our farms & relationships are fair trade and our beans our ethically sourced.